Creative Cavan
County Cavan is a haven for culture and creativity, boasting a collaborative and community-minded approach to the development of the arts that has produced such notable figures as 18th-century poet Cathal Buí Mac Giolla Ghunna ("Yellow Cathal McElgunn") and, more recently, celebrity chef and author Neven Maguire.
Creative Cavan are delivering on an extensive range of events and activities in partnership with wide range of organisations to deliver new initiatives.
Visit Creative Ireland to find out more.
Happening Right Now!
2024 Calendar Competition!!Enter a design based on the theme of 'The Five Ways to Wellbeing' which may be included in the 2024 Age Friendly Connect Calendar.
You can enter an original photograph or an image of your painting/craft.  Be Creative!
In the Rules and Regulations you will find all the details you need to enter. Closing date 25th November 2023.
The calendars will be distributed through Age Friendly, Cavan Libraries, older peoples groups and community groups to those aged 55+ in Co Cavan.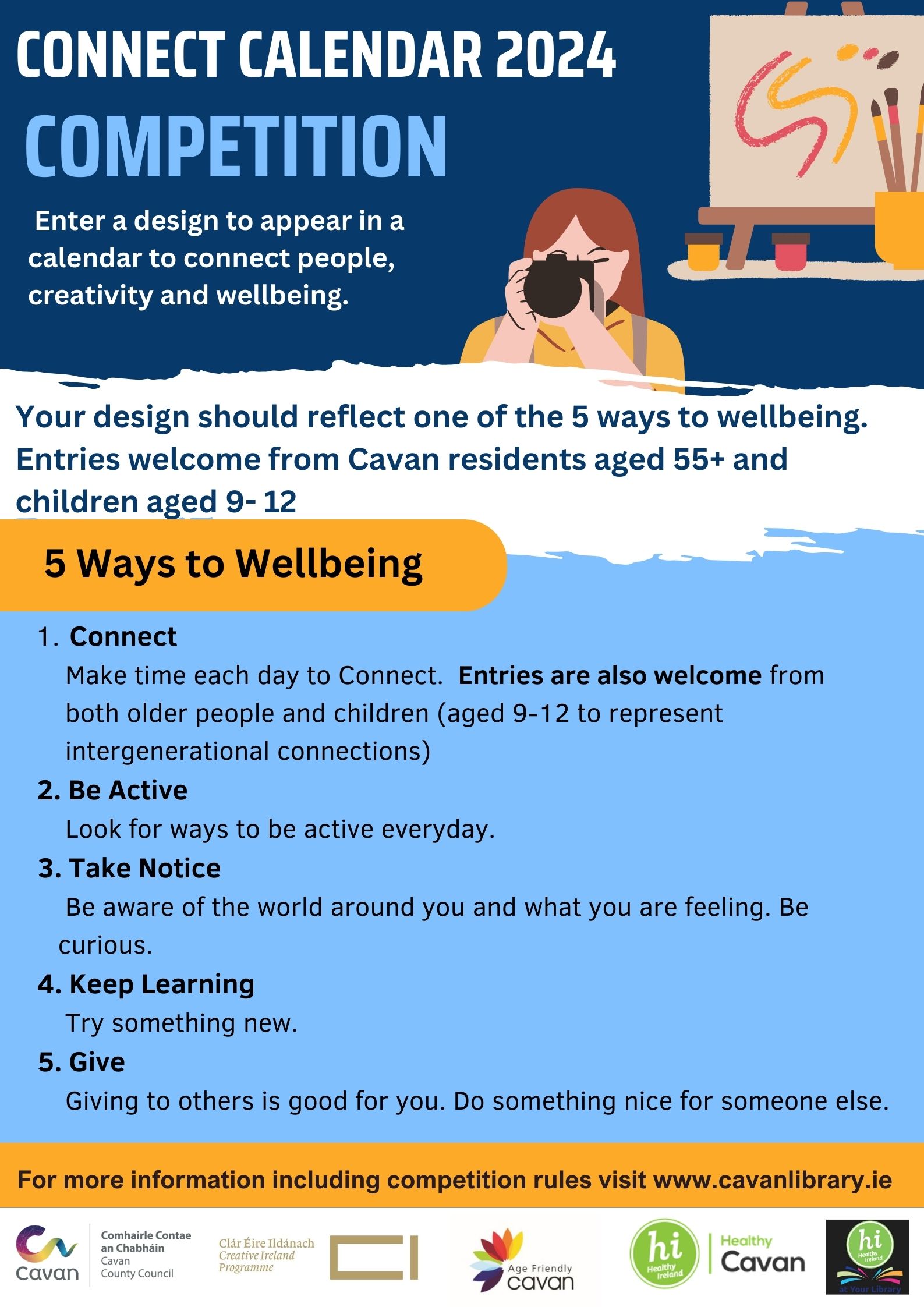 Thank you for contacting Cavan County Council, we will review and deal with your query and contact you if we require further information.