The Grand Jury
Cavan Grand Jury.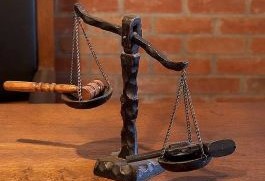 In the publication, 'Local Government of the County Cavan' by T.S. Smyth, it is explained that 'each County Grand Jury once possessed functions of a fiscal as well as of a judicial nature. Its original functions or duties consisted of the consideration of bills sent up for criminal cases. Where the Grand Jury returned a "true bill", a case was tried by one of the Assizes judges. In the course of centuries, the Grand Juries of the counties of Ireland obtained, in addition to judicial functions, certain powers and duties relating to fiscal or local government affairs.'  
Cavan Grand Jury records held in the County Archives cover the period, 1794 to 1859.
*NB. A separate ledger of Cavan Assizes, 1807-1851,  focussing on criminal cases is held in the Local Studies section at Johnston Central Library.
Related Files
Thank you for contacting Cavan County Council, we will review and deal with your query and contact you if we require further information.