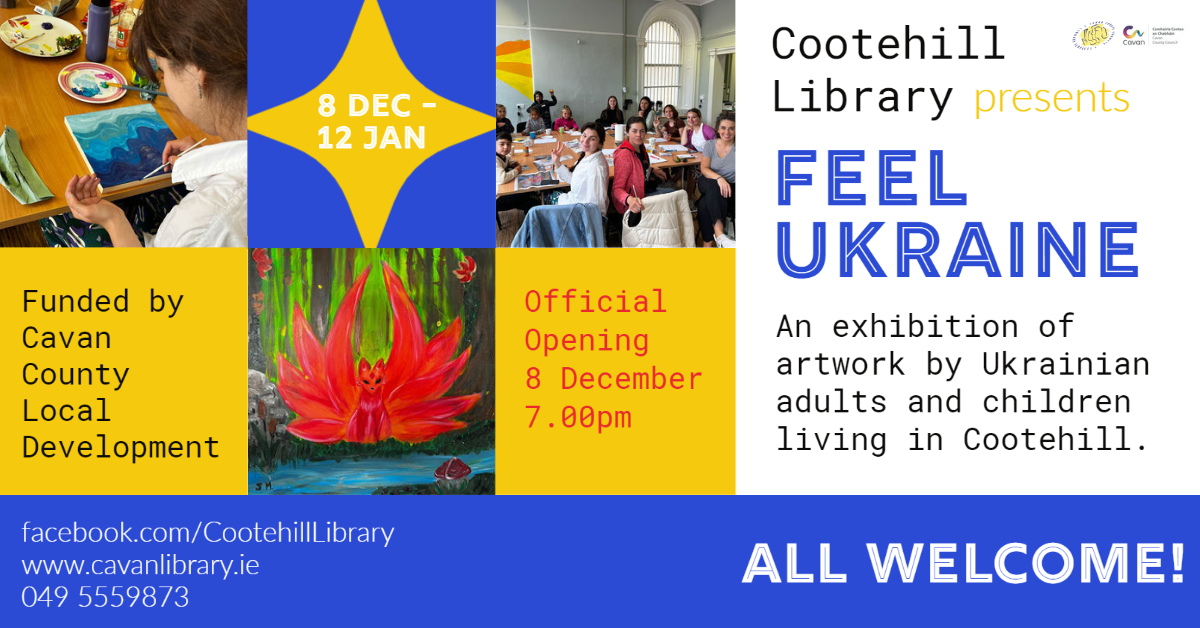 'Feel Ukraine' is the culmination of an art project funded by Cavan County Local Development and undertaken by Ukranian asylum seekers (16 women and children) who have been living in Cootehill since the outbreak of war in their country. Facilitated by Olivia Boyle the group used paint and mixed media to process the experience of displacement while adapting to the traditions and lifestyle of their host country and explored common symbolism, and natural and cultural aspects of both nationalities. Many of the participants have left partners and parents behind and these artworks offer insight into the earliest experiences of asylum seekers on arriving in an unfamiliar country and provides a glimpse into the group's inner private experience and identity while they seek to form new connections and move out into the greater community in Ireland.  Everyone is welcome to view 'Feel Ukraine' during library opening hours.  Ring 049 5559873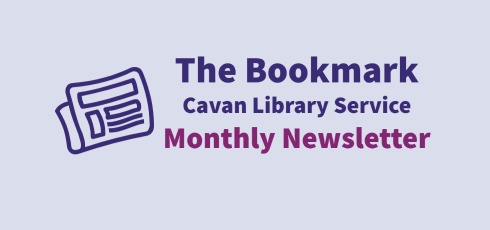 The Bookmark - Our monthy newsletter with all the latest from libraries across the county.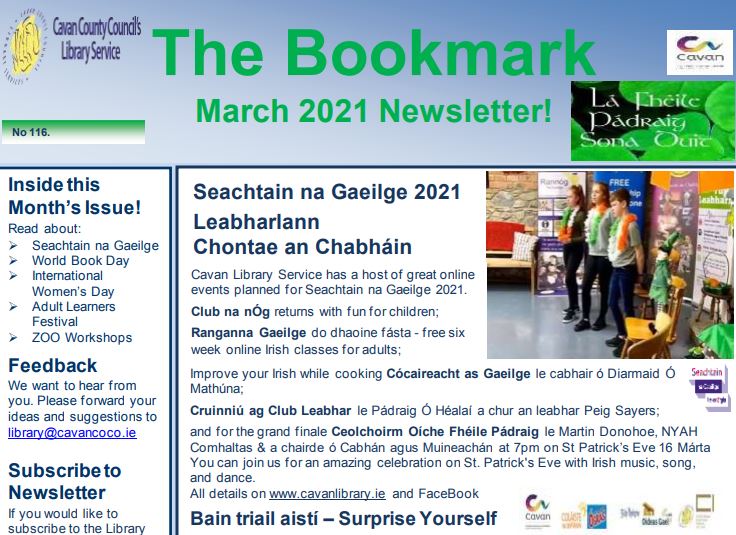 Take a look back at features and photos from previous months and years!