Lecture 'Faith, Reason and Betrayal: The Irish Civil War'
18 Nov 22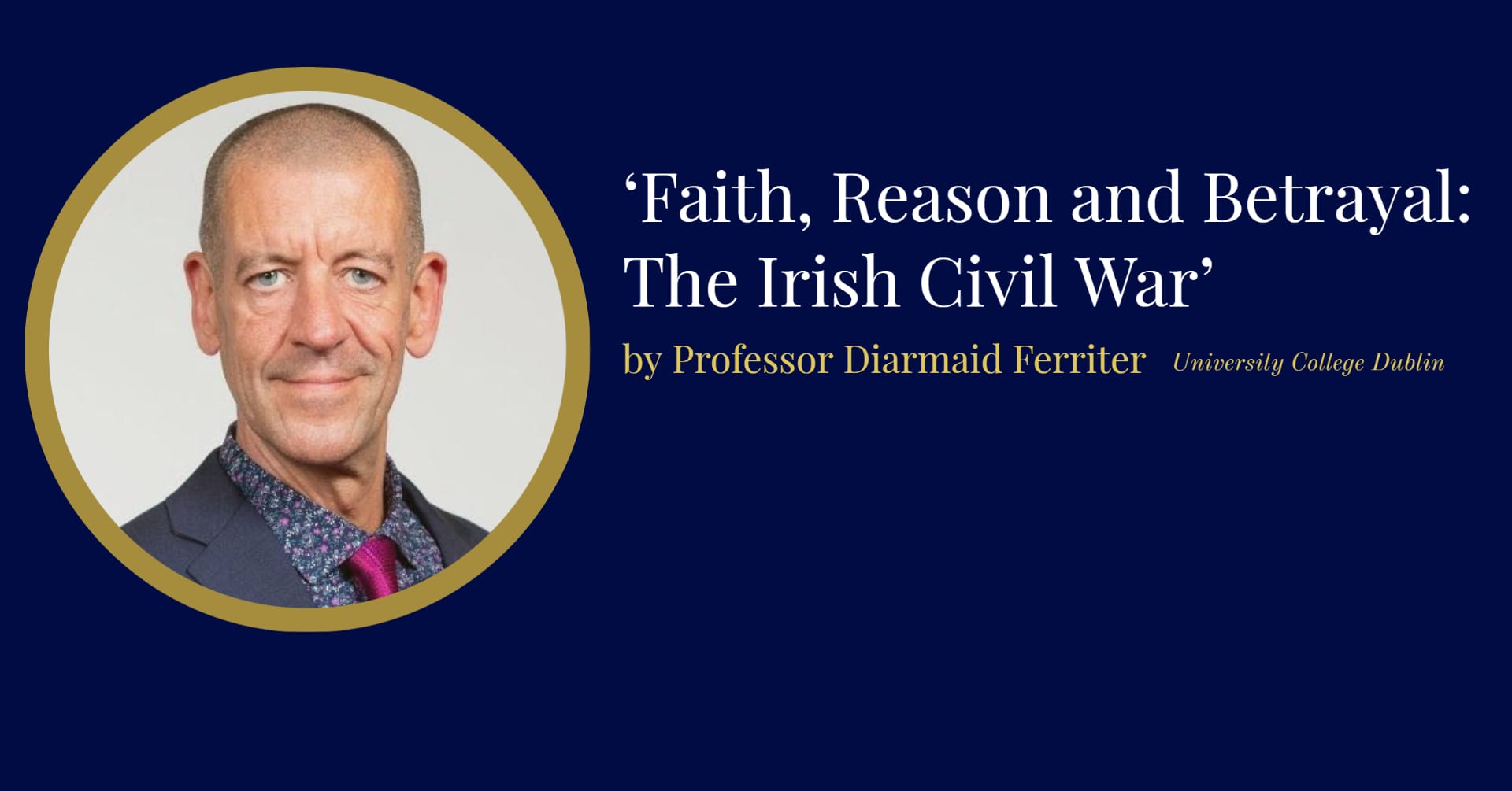 Location: Johnston Central Library
Age: Adult
Booking Required
Cavan Library Service is delighted to present the Decade of Centenaries Lecture Series 2022. 
'Faith, Reason and Betrayal: The Irish Civil War'
This lecture, to mark the 100th anniversary of the Civil War, assesses the nature, impact and legacy of that war, with a particular emphasis on the light shed by recently released archival material on the lives that were fractured as a result of the conflict.
When: Thursday 17th October at 7.30pm
Where: Johnston Central Library, Farnham St. Cavan
All welcome but booking advised as places are limited! 
For Booking: Ring Johnston Central Library at 049 4378500/01